News - 2016
Dec 16 Police Captain Graduates from FBI Law Enforcement Academy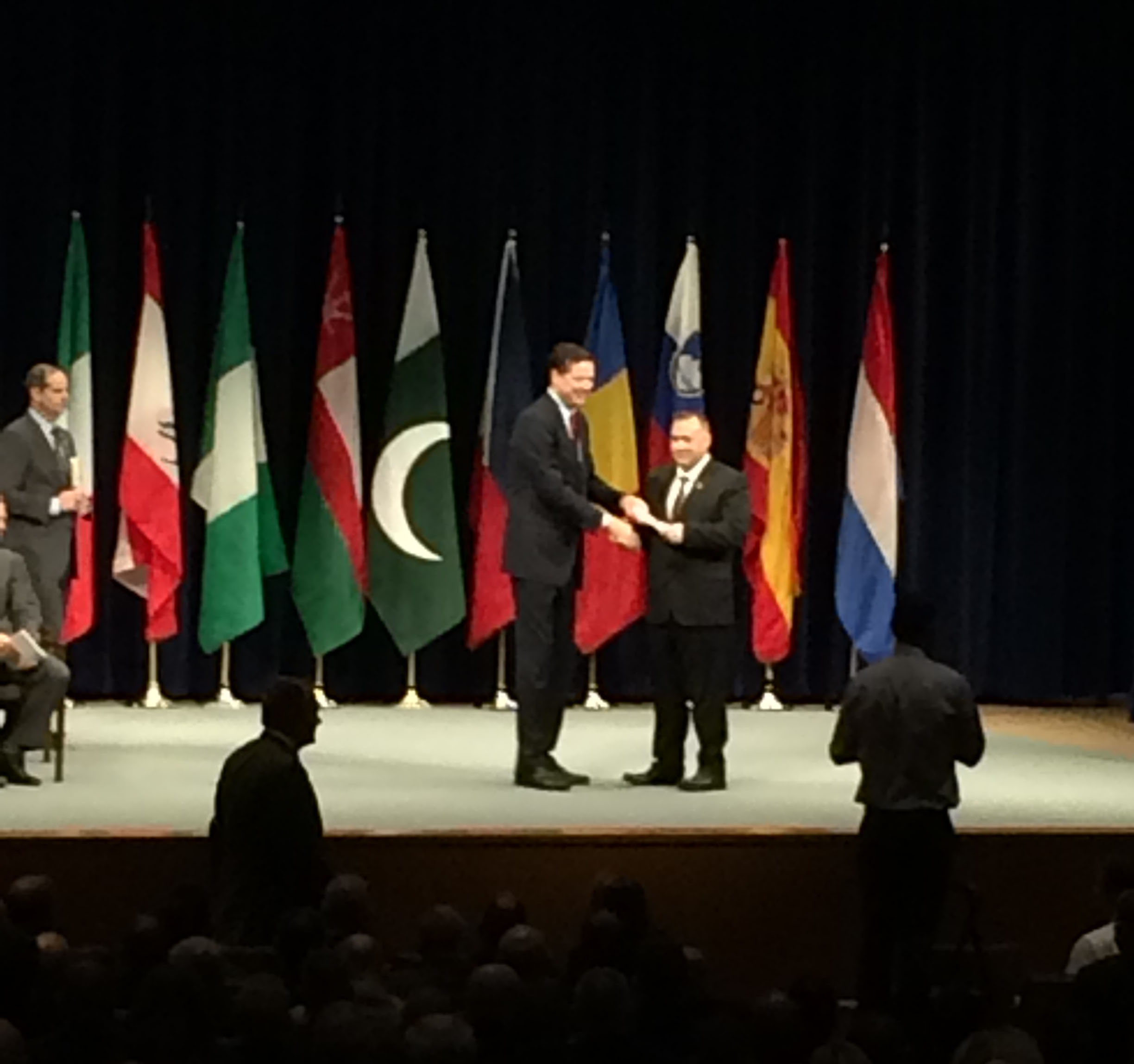 Captain Chris Buttice graduated from the FBI National Academy's 266th session today during a ceremony at Quantico, Virginia. Buttice attended the 11 week academy with law enforcement professionals from across the U.S. and officials from 20 other countries.
He received his certificate from FBI Director James Comey during today's final session. Walla Walla Police Chief Scott Bieber attended the graduation ceremony in support of Buttice. Bieber graduated from the program during the 200th session in March, 2009.
Please see FBI Press Release for additional information.
Nov 3 - D.A.R.E. Spaghetti Dinner Fundraiser
On October 31st the annual D.A.R.E. Spaghetti Dinner Fundraiser was held at Bacon & Eggs Restaurant. Over $2,600 was raised to support this important program here in Walla Walla Valley.  So many people, organizations and businesses came together to show their support for our D.A.R.E. program.
Oct 22 - Prescription Drug Take Back Event
On October 25th the DEA of Tri-Cities announced the results of the October drug take-back event:
In the four hour event, approx. 1245 lbs of unused or expired medication were dropped off at disposal sites throughout Franklin, Benton, and Walla Walla Counties. (9 large boxes average weight 45 lbs (405 lbs), 24 medium boxes average weight 35 lbs. (840 lbs) = 1245 lbs.)
Pasco PD – 5 large boxes (225 lbs)
West Richland PD – 2 medium (70 lbs)
Richland PD – 7 medium (245 lbs)
Kennewick PD – 8 medium (280 lbs)
Walla Walla PD – 1 large 7 medium (290 lbs)

College Place PD – 3 large (135 lbs)
INCREASE of 255 lbs from April 2016 DTB.
October 22, 2016 at WWPD:
7.5 boxes of Drugs Collected, 225 lbs
109 Cars
ACCU Shred truck sponsored by Baker Boyer Bank

79 dropped off shredding Shred Truck sponsored by Baker Boyer -$400.00
23 dropped off Computers
58 dropped off drugs

October 23, 2016 at Home Depot, College Place:
3 boxes of Drugs Collected, 135 lbs
85 total cars
ACCU Shred truck sponsored by WW Area Crime Watch

9 vehicles Dropped off Computers
49 Vehicles Dropped off drugs
54 Vehicles dropped off Shredding material – total shred weight 2000 lbs
Sept 2 - Police Issue Warning After Three Overdose Deaths
Walla Walla Police have been made aware and are investigating three deaths this week from narcotics overdoses. While lab results are pending, it is highly likely the deaths were caused from injecting Heroin that was either laced with another powerful depressant, or was in a very pure form. Please see Press Release for additional information.
Jul 28 - Repeat Offenders Arrested Again for Robbery
Officers responded to the Whitman College campus at about 6:30 p.m. yesterday for a report of a robbery. The victim, a 21 year old male Walla Walla resident, stated he was threatened by two subjects to turn over his back pack and empty his pockets. One of the suspects appeared to be hiding a weapon behind his back. The suspects took the victim's cell phone charger and less than $100 cash. Please See Press Release for additional information.
Jul 27 - Gang Shooting in Walla Walla County
On Tuesday evening July 26, 2016 at approximately 7:05PM WWSO deputies responded to a call of a shooting victim at Paddock Elevators located at Paddock and Harvey Shaw Roads in Walla Walla County. A male phoned dispatch and reported that he had been shot. Due to his medical condition, the male was not able to fully answer all of the dispatcher's questions, thus deputies responded to the location initially with limited information. Please see Press Release for additional information.
Jul 14 - Chief for a Day Swearing in Ceremony Held

Walla Walla Area Crime Watch (WWACW) is pleased to announce that nine children, selected from around the Walla Walla Valley have been sworn in as Chief for a Day 2016. The swearing in ceremony was held at the Walla Walla Police Department Fulton Community Room by Retired Honorable Judge Don Schacht on July 12th. This is the 5th year that WWACW has been honored to sponsor this program.
The Chief for a Day recipients will be honored at National Night Out at Pioneer Park by riding in the NNO emergency services parade which will begin at 5:00 pm on Tuesday August 2nd. During NNO the Chief for a Day will receive a plaque and enjoy the NNO activities in the accompaniment of their adult counterpart.
We are very pleased to have Umatilla County Sheriff's Office join us this year.
Each child selected will be dressed in a tailored uniform from their sponsoring agency.
* Milton Freewater Police Chief for a Day - Talen Alexander; Freewater Elementary School, parents Allen and Christine Alexander.
* Walla Walla County Sheriff for a Day - Dalton Allison; Home schooled, parents Elizabeth and Gerald Allison
* Walla Walla Police Department Chief for a Day - Hayden Bayne; Prospect Point School, parents Kevin and Heather Bayne.
* Walla Walla City Fire Chief for a Day - Morgan Fitzgerald; Sager Middle School, parents Troy and Julia Fitzgerald.
* Walla Walla County District 4 Fire Chief for a Day - Diego Flores; Pioneer Middle School, parent Katina Flores.
* College Place Police Department Chief for a Day - Shanya Lewis; Davis Elementary School, parents Richard and Lynette Cross.
* Washington State Patrol Chief for a Day - Takoda (TC) Siller; Berney Elementary School, parents Rachel and Ambrosio Siller
* Washington State Penitentiary Superitendent for the Day - Kaylee Coleman; Dayton Elementary School, parent Becky Gibson
* Umatilla County Sheriff for a Day - Clay Thornton, Weston Middle School, parent Kim Carter.
Jul 11 - Sunday Morning Shooting Victim Dies
The victim from Sunday morning's shooting died last night at a Seattle area hospital. According to the King County Medical Examiner's office, Arturo Eduardo Hernandez, 21, succumbed to his injuries at approximately 9:00 p.m. last night. Please see Press Release for additional information.
Jul 10 - Early Morning Shooting Sends One Victim to Hospital
Detectives from the Special Teams Unit were called out following a shooting in the 500 block of Willow Street. The call came in to 9-1-1 at 2:36 a.m. of shots being fired in the area. Officers arrived in the area less than 2 minutes later. A second call was placed 4 minutes after the first call reporting a victim suffering a gunshot wound who had been transported to a local hospital. Please see Press Release for additional information.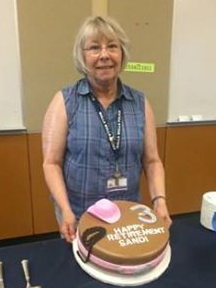 Jul 1 - Sandi Olson Retires
Congratulations to Sandi Olson on her retirement. Sandi was with the Police Department for 15 years. For many years she was the Administrative Support Secretary for Investigations and most recently (over the past 5 – 6 years) was the Crime Victim Advocate for the PD.
Thank you Sandi for your commitement and hard work!
Jun 16 - Collision Victim Remains in Critical Condition
A 35-year-old Walla Walla resident remains in critical, but stable condition following a collision on Isaacs Avenue, near the intersection of Cascade Drive. Andrea L. Lowe was pulling out of the Chevron station when her 2004, Chevrolet Malibu was struck by an eastbound 1995, Volvo, driven at a high rate of speed by Kamden T. Knaus, 26, Walla Walla. Please see Press Release for additional information.
The collision occurred Wednesday morning at 11:47 when Knaus was allegedly racing a 1999, Honda Civic driven by Rick Placencia-Torres, 20, College Place. Witnesses reported speeds of approximately 60 mph leading up to the collision. The posted speed limit on Isaacs in this area is 30 mph. Placencia-Torres had been stopped by a WWPD officer about 1 hour prior to the collision and cited for an equipment violation.
May 28 - Body Recovered, Believed to be Missing Homicide Victim
Walla Walla PD Detectives have recovered a body in Umatilla County believed to be that of Gabriel Ledezma Rodriguez, 34, whose last known residence was in the Milton-Freewater area. Positive identification has not been made at this time, but the family has been notified. Please see Press Release for additional information.
Mar 31 - Three Suspects Arrested After Video Shows Beating of Homeless Man
Three Walla Walla men were arrested yesterday after a cell phone recording showed their involvement in the beating of a homeless man and stealing two cases of beer from him. The robbery and assault took place earlier this week near the southwest corner of 3rd Avenue and Main Street.
Christian W. Scott, 22, was taken into custody Thursday afternoon around 1:30 by the Patrol Officer who had been investigating the harassment and assaults of transients who gather in the downtown corridor. The officer obtained the cell phone recording earlier after a forensic search was conducted on the phone by a WWPD Detective. The recording shows Scott harassing and attempting to get the victim to fight while the victim is seated on a bench. The confrontation
continues until the victim turns over a case of beer. Scott is seen handing over the case of beer to Robert L. Deleon, 22. Please See Press Release for additional information.
Mar 31 - Veteran Officer Retires After 28 Years of Service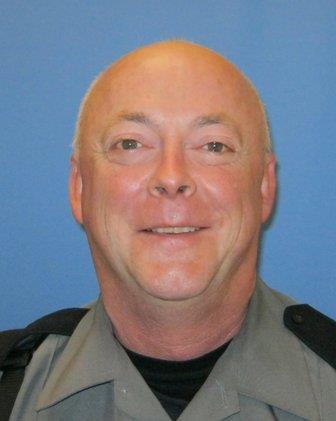 WWPD Officer Jeff Meyer officially retires today after 28 years of service to the citizens of the City of Walla Walla. Jeff started his career in 1987 as a 911 Dispatcher. Three years later, he donned the uniform of the police department and proudly served for a quarter century.
Jeff spent his first 3 years as a Patrol Officer before moving to Detectives where his primary duties were working juvenile offenses and crimes against children. He spent 8 years in Detectives and was appointed by Governor Locke in 2001 to the Washington Council for the Protection of Children from Child Abuse and Neglect. Please see Press Release for additional information.
Mar 16 - Scam Chat
Crime Victim Services is sponsoring a series of FREE mini seminars for Crime Victims, Social Workers, Attorneys, Crime Victim Family Members, and for anyone who would like to know more about scams. The Seminars will be held at the Walla Walla Police Department's Fulton Community Room.
This miniseries will touch on topics such as the IRS SCAM, which is hitting the Walla Walla Valley very hard. Protection Orders, No Contact Orders, Anti-Harassment and Stalking Orders explains what these orders can do and where do you apply for one. The Guardianship topic talks about the different types of guardianships, Power of Aattorney, Payees, and what a vulnerable adult is. Please see Press Release for additional information. For a copy of the schedule, click here.
Mar 16 - National Study of Youth Homelessness
Walla Walla is one of 22 communities nationwide chosen to take part in a first-of-its-kind national study of youth homelessness conducted by Chapin Hall at the University of Chicago.
Senator Patty Murray said, "Children and youth experiencing homelessness face so many barriers to getting a quality education, which is why I've been leading efforts in the Senate to make sure these students get the support they need to learn, grow and thrive in the classroom and later in life." Please see Press Release for additional information.
Mar 9 - DeSales Burglary
An alert citizen who lives in the 00 block of Sheridan Road, called 9-1-1 at about 4:45 this morning to report two masked men breaking into his garage. Patrol Officers responded to the area and arrested the suspects after discovering over $12,000 worth of electronics in the garage. Please see Press Release for additional information.
Mar 2 - Milton-Freewater Murder Suspect Arrested
WWPD Detectives from the Gang Unit and CCAT arrested George R. Cantu "Flaco", 23, Walla Walla, for the July 2015 murder of Milton-Freewater resident Guadalupe Diaz.
Detectives waited for Cantu, a known gang affiliate, to leave his place of employment at about 5:25 p.m. last night and initiated a traffic stop on his vehicle in the area of Alder and Clinton Street. He was taken into custody without incident and later interviewed by a detective from Milton-Freewater PD. Please see Press Release for additional information.
Mar 1 - Suspect/Vehicle Attempt to Lure Teenage Girl
A parent reported to police this morning that a subject tried to coax her daughter into his vehicle yesterday after school.
The suspect attempted to coax the 15 year old girl into his silver mini-van as she was walking along South 7th Avenue. The vehicle had no license plate on the back and was described as possibly a Dodge Caravan. Please see Press Release for additional information.
Mar 1 - Arrests by Career Criminal Apprehension Team Encouraging
The police department's new Career Criminal Apprehension Team (CCAT) has been very effective at removing criminals from the City's streets during the first two months of 2016. The two detectives have cleared 110 arrest warrants with the apprehension of 78 wanted subjects. Their investigations also led to the filing of new charges—32 misdemeanors and 17 felonies. Please see Press Release for additional information.
Feb 24 - Suspect Sought in 1st Degree Assault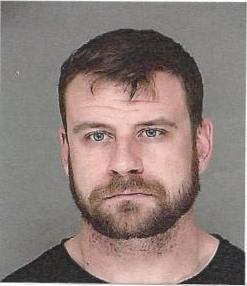 Walla Walla Police are searching for Derek M. Wilson, 29, 1501 W. Rose Street. He is the suspect in a stabbing last night of a 30 year old man.
The assault was reported to WWPD at 7:00 p.m. last night. The victim was assaulted at his apartment in the 200 block of North Roosevelt Street and was taken by private vehicle to a local hospital for 2 large lacerations across his abdomen and chest. Please see Press Release for additional information.
Update: 2/24 - Wilson was taken into custody after calling in to Dispatch to turn himself in.
Feb 22 - Fire Damages Veterans Memorial Golf Course Building
A fire of undetermined origin destroyed a portion of the maintenance building on Veterans Memorial Golf Course Sunday, Feb. 21.
Corrections Officers at the Washington State Penitentiary reported the fire at 1:16 a.m. Firefighters from the Walla Walla Fire Department and Walla Walla County Fire District 4 responded to the call. Since there were chemicals and other flammable substances stored in the building, firefighters made a defensive attack, staying out of the toxic smoke while preserving the portion of the building that was not engulfed in flames. Firefighters remained on the scene until 4 a.m. Please see Press Release for additional information.
Feb 19 - Planning underway for every 15 minutes
The Traffic Safety Task Force is deep into planning this years Every 15 Minutes Programs at DeSales, Wa-Hi and Touchet and is looking for additional volunteers. There are lots of opportunities to help with this awesome program – kitchen crew (snacks & dinner),overnight chaperones (we need male & female, total of 5-6), set up and clean up and Grim Reaper! Attached are the work sheets for each school. Take a look, find a spot and be a part of this great program!
WaHi Schedule / DeSales Schedule / Touchet Schedule
Feb 18 - Wanted Felon Flees During Pursuit
A pursuit started by WWPD officers led to the arrest of a wanted female last night, but another suspect was able to flee on foot after the chase ended in Oregon.

A few minutes after 6:00 p.m. last night, Detectives from the Career Criminal Apprehension Team (CCAT) attempted to stop a white Dodge flatbed pickup occupied by Cager J. York, 23. York has warrants for his arrest and is well-known by area law enforcement for attempting to elude police. The stop was initiated in the area of SE Meadowbrook in College Place. The vehicle quickly accelerated and continued eastbound on Taumarason and then southbound on Plaza Way. Please see Press Release for additional information.

Feb 17 - Kidnapping Suspects Arrested
An investigation into a kidnapping early Tuesday morning has led to several arrests last night. A 20-year-old female reported that she had been taken against her will, bound, and placed in a car trunk for several hours. This took place late Monday night or very early Tuesday morning. She was eventually released in Umatilla County, Oregon, on Weston Mountain Road. She reported the incident at about 6:00 a.m. after walking to a nearby home and was transported to WWPD by a Umatilla County Sheriff's Office Deputy. Please see Press Release for additional information.
Feb 11 - K-9 Farel Takes Wanted Felon Into Custody
Detectives from the Career Criminal Apprehension Team contacted residents at 317 Grape Street yesterday to arrest 2 wanted suspects whose vehicle was parked in the driveway. Liberty R. M. Luster, 32, was wanted on Probable Cause for Unlawful Possession of a Controlled Substance (Methamphetamine), and a charge of Possession of Drug Paraphernalia. Benito S. Landa, 31, was wanted for 3 felony warrants out of Umatilla County and a misdemeanor warrant out of Benton County. Please see Press Release for additional information.
Feb 10 - IRS Scam
The Walla Walla area is getting hit really hard with the IRS scam. The WWPD has received about 12 calls just in the last two days, including one city employee.
A call is received, either live or a voice mail, claiming that you owe the IRS for back taxes; if it's by voice mail, they will leave a spoofed phone number for you to call. The scammer claims that you have ignored their previous warnings and a lawsuit has now been filed against you and that your "local" law enforcement is going to come arrest you if you do not pay. The IRS scammer will ask you to verify your name and SSN – if it was truly the IRS they would have that information. The scammer will then tell you that to avoid any lawsuit or arrest, you will need to wire, via Western Union or MoneyGram, usually within the hour, a rather large sum of money. One scammer told a local resident that she also had to pay Washington taxes (even though Washington does not have a state tax).
If you receive such a call, just hang up. They may be persistent and call a couple of times before they get the hint. They may become verbally abuse if you stay on the line with them. Law enforcement is not going to come knocking at your door to arrest you. The IRS is not going to call you – they always send a letter out. For more information, go to www.irs.gov or if you do get a call, go to www.tigta.gov (Treasury Dept) and complete the form.
Feb 3 - Four Named Law Enforcement Officers of the Year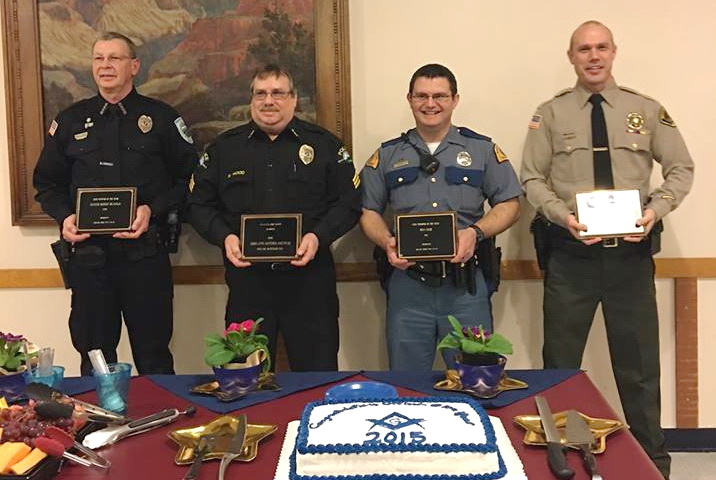 On February 3, the local Masonic Lodge, Blue Mountain Lodge #13, paid tribute to four local law enforcement officers who were selected by their respective agencies as the 2015 Law Enforcement Officers of the Year. The selections are based, in part, on the officers' work ethic, productivity, and compassion. Please see Press Release for additional information.
Jan 21 - Zenk Hit and Run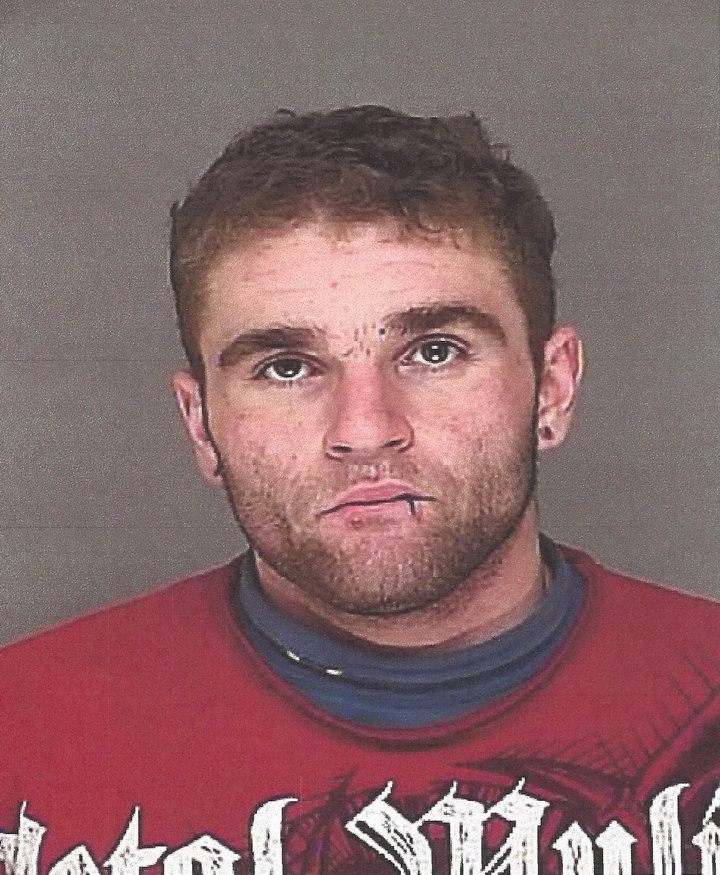 Walla Walla Police have probable cause to arrest Kyle Zenk, 20, transient from Waitsburg, for a collision yesterday morning near the intersection of Park Street and Cherry Street.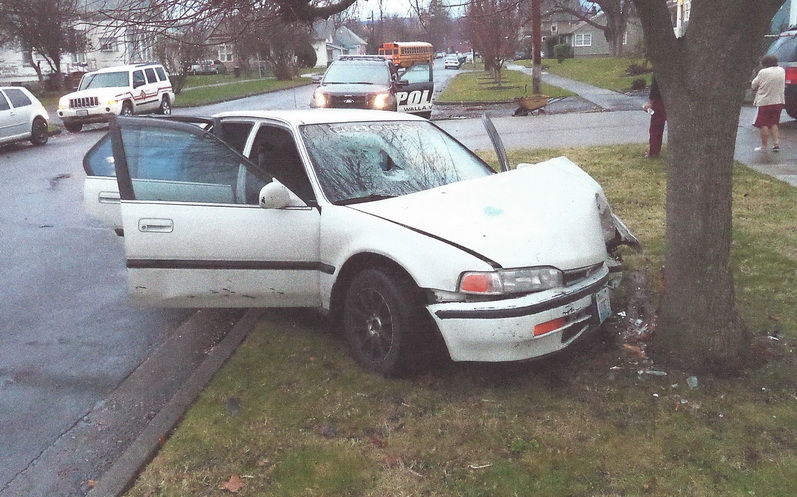 Officers were dispatched to the area at 7:29 a.m. for a report of a one vehicle collision. Upon arrival, officers found the vehicle, a 1994, Honda Accord, crashed into a tree. A 15-year-old female passenger was still with the vehicle. She suffered lacerations and blunt force trauma to her face, head, and neck after her head went partially through the windshield during the crash. Zenk fled on foot prior to officers' arrival. Please see Press Release for additional information.
Update: Jan 25 - Zenk was taken into custody without incident last night. He was at a friend's residence in Waitsburg and was tracked down by the new Career Criminal Apprehension Team (CCAT) of the Walla Walla Police Department.
Jan 13 - Community Block Watch
The Walla Walla Community is invited to an OPEN BLOCK WATCH MEETING to learn about crime trends, the Block Watch program, NEXTDOOR.COM, Dog Walker Watch, the Crime Free Rental Housing program and the police department's newest program, Career Criminal Apprehension Team "CCAT- pronounced CAT".  CCAT focuses on arresting the 1% of our population whose only primary activity is really to committing crimes – many of the gang members and their associates fall into this category. Please see Press Release for additional information.
Jan 12 - The Puzzle of Crime - Walla Walla Public Library
Join Police Chief Scott Bieber for his discussion of The Innocent Man by John Grisham at the library this Thursday, January 14 at 6:30 pm. He will present the only non-fiction book that Grisham has written, about the wrongful conviction of a mentally ill man in a small town. This event kicks off the winter series of Big Idea Talks, The Puzzle of Crime, which pieces together a variety of crime and mystery topics.
Jan 11 - Assault Victim Dies in Hospital
Detectives are investigating the death of a 47 year old man who was involved in a fight at around 8:00 p.m. Sunday evening. Please see Press Release for additional information.
Jan 6 - Kidnap Suspect Arrested After Standoff
Walla Walla Police were dispatched to the 00 block of Cherokee for a report of a subject making threats to kill himself and others. Officers received the call shortly after 7:15 p.m. that 29 year old Kemp W. Lamunyon Jr. had forced a family member at gunpoint to drive him to the residence of his ex-girlfriend and her current boyfriend. Officers arrived at the scene after checking the area for the suspect vehicle, a blue Chrysler minivan. Please see Press Release for additional information.
Jan 4 - WWPD, New Officers Fill Three Open Positions
Three new Police Officers were sworn in this evening during a ceremony held at the Police Department's Chuck Fulton Community Room. The new additions will be assigned to Patrol to backfill for the newly formed Career Criminal Apprehension Team (CCAT) and the Gang Enforcement Team (GET) which are both part of the Police Department's violent crime reduction strategy. The newly hired officers will bring the total number of commissioned police officers to 46 Please see Press Release for additional information.